Happy Maha Shivratri 2023 – Vignesh Fine Arts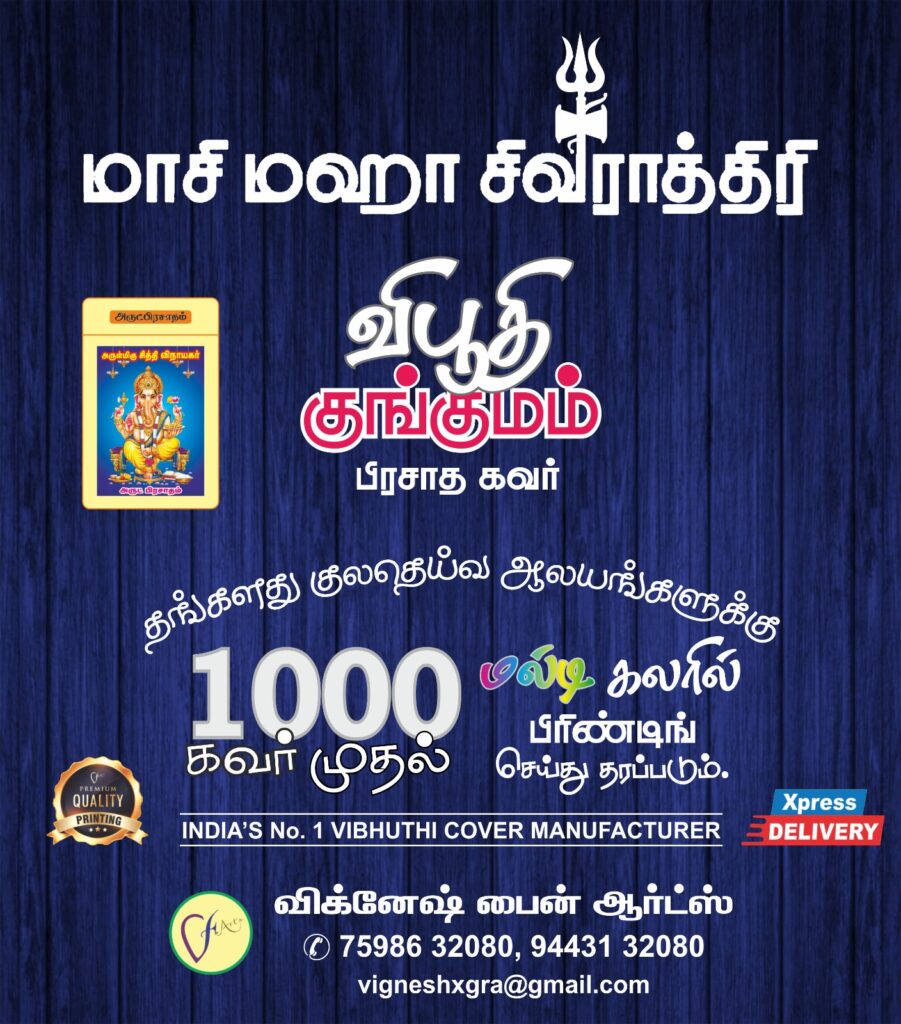 "As we celebrate Maha Shivaratri, let us remember that the true essence of this festival lies in honoring the spirit of Lord Shiva and embracing his teachings of love, compassion, and devotion." – Vignesh Fine Arts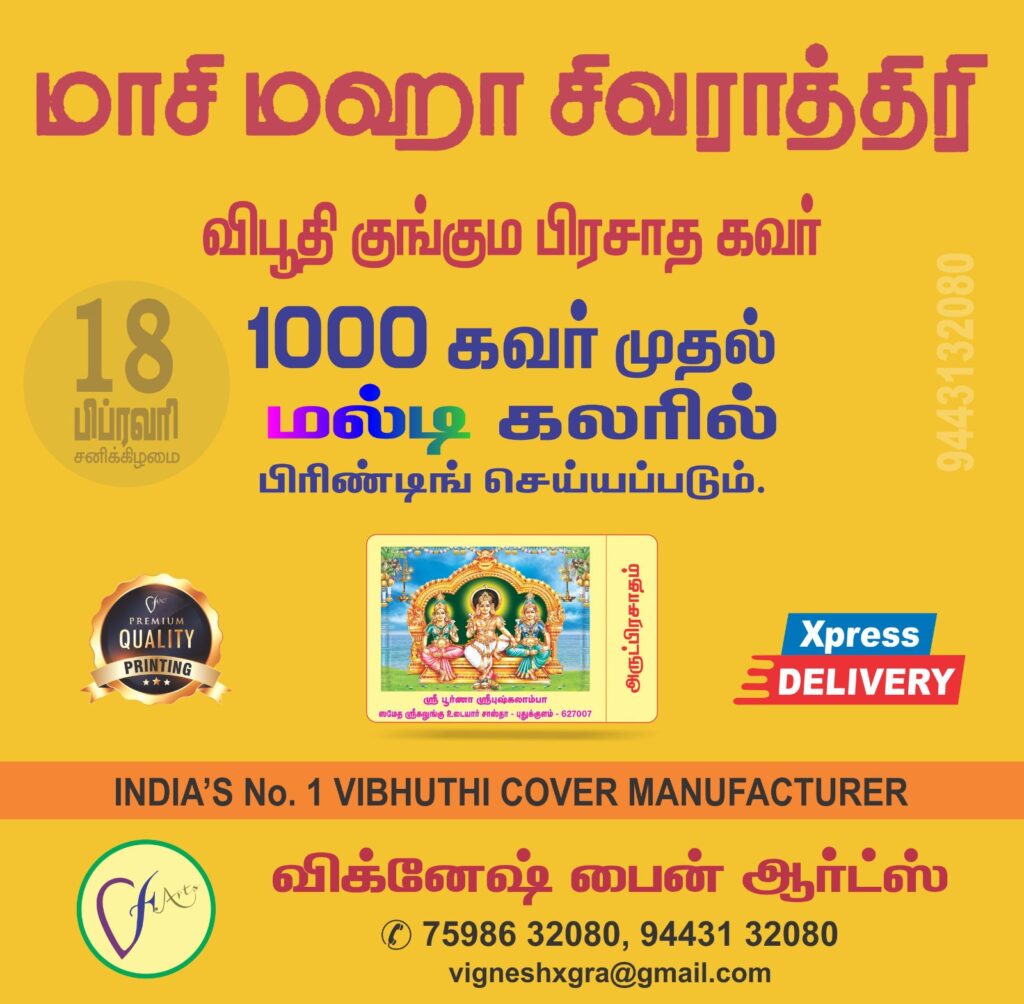 Maha Shivaratri is a significant Hindu festival that is celebrated every year with great enthusiasm and devotion. It falls on the 14th night of the new moon during the Hindu month of Phalguna. Maha Shivaratri 2023 will be celebrated on February 18, and it is a time to honor Lord Shiva, one of the most revered deities in the Hindu pantheon.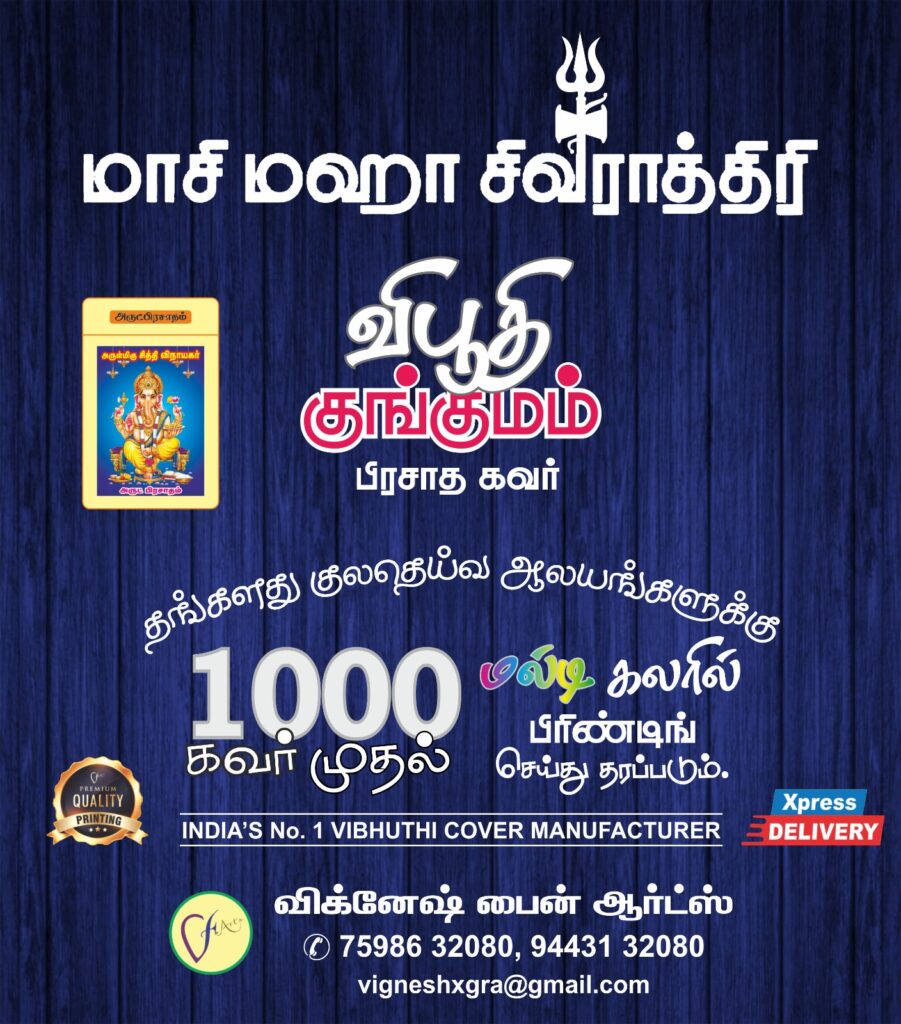 As part of the celebration, devotees offer various items to Lord Shiva, such as flowers, fruits, and vibhooti. Vibhooti, or sacred ash, is an essential offering in many Shiva temples and is believed to have powerful spiritual properties. It is said to represent the impermanence of the material world and remind devotees of the ultimate truth that all things must pass.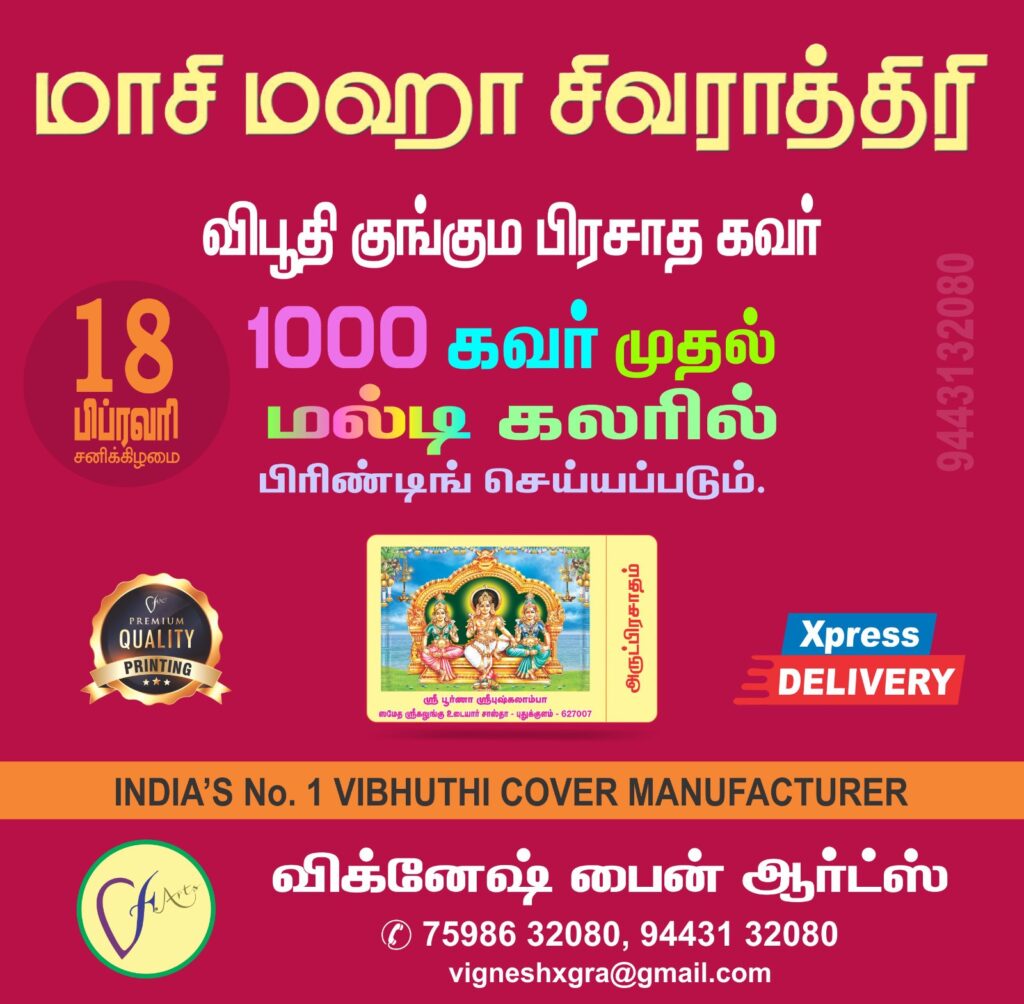 If you are planning to celebrate Maha Shivaratri this year, consider using Viboothi Covers to hold the sacred ash during your prayers and offerings. Made from premium 90 GSM Art Paper, these covers are beautifully designed with vibrant multicolor patterns that add a touch of elegance to your spiritual space.
The Viboothi Covers come in a convenient box packaging, making them easy to store and use whenever you need them. With a minimum order quantity of 1000 pieces, you can stock up on these elegant covers for your personal or temple use. Plus, with a quick 3 working day delivery time, you can receive your Viboothi Covers just in time for Maha Shivaratri.
As you celebrate Maha Shivaratri 2023, let the sacred ash and beautiful Viboothi Covers remind you of the impermanence of all things and help you connect with the divine power of Lord Shiva. Order your Viboothi Covers today and bring the beauty of traditional Indian art into your spiritual practice.